Art Nouveau Desk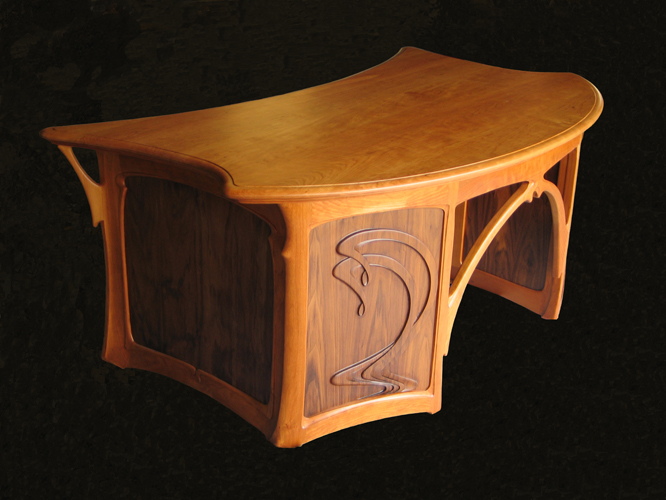 In the Spring of 2010, I received a phone call from a gentleman in San Francisco. He had seen my Art Nouveau desk on the internet, and wanted a variant of it for his own use.
We decided on 72" x44" dimensions for the parabolic desktop, which provided a practical working surface of 65" x 36". He chose cherry and walnut for the woods. This desk has two file drawers on one side, and a graduated set of drawers on the other. A pencil drawer was also added.
Although I often deliver furniture myself (especially to San Francisco), I was so overbooked at the time that I could not leave the shop. We built a crate for the desk and shipped it out from Boston, through a specialty carrier who normally serves the antique market. The desk arrived in perfect condition, and the client was ecstatic with his special delivery.